OLED System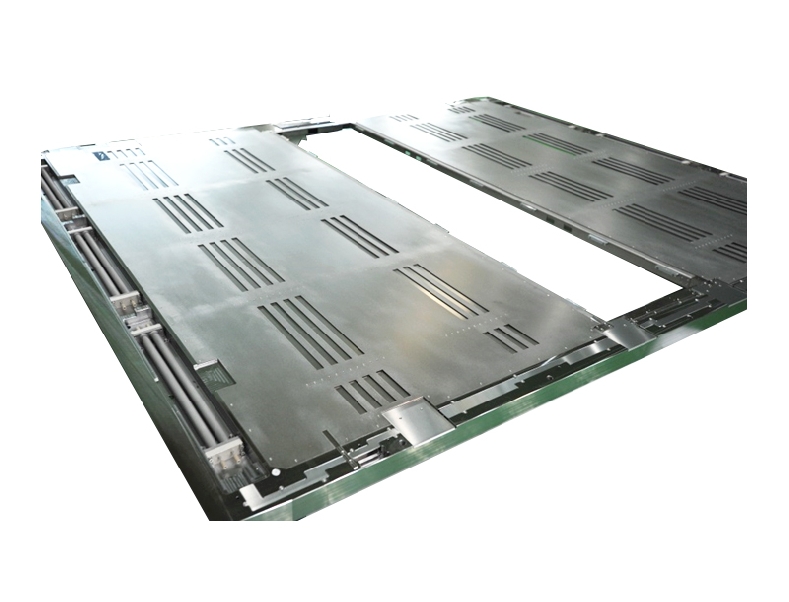 OLED Smart Tray System
Outline
Smart trays perform stepwise deposition on the glass surface for linear sources in the evaporator to examine and evaluate the performance of each source.
The smart tray has a built-in power and control system, which allows you to perform evaporator work without an external power supply.
Features
-Tray body
-Plate and shutter
-power
-PLC system
-Automatic charger while kept in the tray in the tray.
Specifications
-Glass Size: 2200mm x 2500mm ~ 2940mm x 3370mm -Power: 3 depositions without recharging
-Number of slots: 12 slots or more